Modern Food from Ancient Fields Serve up plant-based, gluten-free greatness every day of the week
In our kitchen, ancient never gets old. Our products take time-tested, plant-based, nutrient-dense ingredients and turn them into delicious, real foods that are ready for real life. How's that for teaching ancient foods new tricks? Ancient Harvest products represent a wide range of categories, including quinoa, gluten free pasta, protein pasta, ready to eat quinoa, polenta, and hot cereal. For more information, please visit https://ancientharvest.com
Our mission is to restore our health, strength, and vitality by providing history's healthiest whole food nutrients to the modern world.
For more information visit  https://ancientnutrition.com/
Say hello to the next wave of nutrition! We grow our own tasty, nutritious seaweeds to enhance people's lives and create a deeper connection to the ocean.
Beyond sustainable, seaweed regenerates the waters in which it grows, absorbing carbon from the ocean and alchemizing seawater and sunshine into healthy food. With a fast-growing array of seaweed infused consumer packaged goods, on- and off-shore farms in Mexico and Alaska, and unique processing capabilities, we are introducing consumers to all the delicious ways that seaweed can enrich their lives.
For more information visit https://www.blueevolution.com/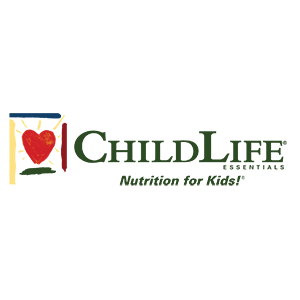 Childlife® Essentials has a 20-year track record of success in providing parents the tools they need to help support their kid's health needs and requirements. Our mission is to improve, enhance, and support your child's health for life. Our core values include: quality, integrity, efficacy and trust while our commitment is to:
Create premium natural supplements
Only use top-quality, pure ingredients
Make allergy-free, gluten-free and GMO-free supplements
Never use artificial colors, sweeteners, flavors or fillers
For more information visit https://childlifenutrition.com/
At Lenny & Larry's, we're committed to making healthy eating fun and delicious! We've revolutionized the snacking industry by creating a premier protein-enhanced, cookie that is free from egg, dairy and soy ingredients to accommodate a variety of dietary needs. With clean, NON-GMO ingredients, our plant-based cookies deliver on both taste and protein to help fuel you through your day. Visit https://www.lennylarry.com/
At Mikey's, they use the highest-quality ingredients to create products that are not only great-tasting, but also free from gluten, grain, soy and dairy. They believe following allergen-free or dietary lifestyles should be simple—that's why all their products are made with only simple, recognizable ingredients you can find in your household pantry. Learn more at: https://eatmikeys.com/. 
Nutiva® was founded over 20 years ago with a mission to revolutionize the way the world eats™. It's motivated our unrelenting search for the very best organic, plant-based and nutrient-rich foods. Food that not only nurtures and energizes the human body, but also the land and people that create it through our very high standards for sustainable and ethical sourcing.
With a continued investment to build, grow and support regenerative food, every Nutiva product sold is contributing to improving the health of people and the planet and furthering our mission to revolutionize the way the world eats™.
Visit https://www.nutiva.com/