Our mission is to restore our health, strength, and vitality by providing history's healthiest whole food nutrients to the modern world.
For more information visit  https://ancientnutrition.com/
Hi! We are Bubbies and we love ice cream! Named after our founder's Grandma ("Bubbie"), we started making super premium ice cream back in 1985 on the beautiful Hawaiian Islands. Using only the highest quality ingredients, we have wrapped our delicious, super premium ice cream with a soft, sweetened dough called mochi for a perfectly proportioned bite of happiness. It's smooth, cool, and oh so delicious!  Over 30 years later we make all our frozen treats on the mainland, but we work tirelessly to keep the spirit of Aloha alive with every bite. Our mochi ice cream is always non-GMO, gluten free, and contains nothing artificial ever! Enjoy! https://bubbiesicecream.com/
Catalina Crunch® was created by a diabetic who believes that you can give up sugar and empty carbs, without having to give up great taste. We pack our snacks and cereals with all of the good stuff, fiber, protein and good fats. This results in a great tasting, healthier snack that helps you live a better life. Learn more at: catalinacrunch.com
Chomps is a healthy meat snack brand with products made from the highest quality, sustainably sourced proteins without hidden or harmful ingredients. Chomps beef and venison are 100% grass-fed and finished, turkey is free-range, and all proteins are free-from the top 8 allergens, hormone-free, antibiotic-free and humanely raised. You will also never find these in our products – added sugar, artificial preservatives or colors, MSG, fillers like rice flour or pork, binders, added nitrates or nitrites. Chomps are Whole30 Approved, Keto-Friendly, Certified Paleo, Non-GMO Project Verified, and Certified Gluten Free.
For more information, please visit https://chomps.com
For over 26 years, Irwin Naturals has formulated "best-in-class" supplements that address a wide spectrum of health needs. If you are not yet familiar with the entire breadth of our Irwin Naturals or Nature's Secret brands, check us out at www.IrwinNaturals.com and put yourself on the path to better health.
Karuna is an award-winning innovator in developing great tasting functional juices and smoothies using whole plant ingredients. Formulated from a belief that Food Is Better Medicine™, each unique beverage is inspired by ancient wisdom and backed by modern science. Karuna wellness beverages offer a vast array of product benefits ranging from restoration of digestive and immune health with prebiotics and antioxidants to delivering clean protein and providing sustained energy.
As a brand determined to promote health and wellness and out of respect for the mind, body and earth, each Karuna drink is produced locally in our own facility in Saint Louis, Missouri and ingredients are thoughtfully sourced from the suppliers in the US and in South American and Asian regions for the most efficacious, Non-GMO and organic ingredients, to create sustainable products. Further, Karuna has been active in serving the local community's needs by donating Karuna drinks and educating people about healthy dietary choices.
Please visit Karuna Prebiotic Superfood Beverages (mykaruna.com) for more information.
At Lenny & Larry's, we're committed to making healthy eating fun and delicious! We've revolutionized the snacking industry by creating a premier protein-enhanced, cookie that is free from egg, dairy and soy ingredients to accommodate a variety of dietary needs. With clean, NON-GMO ingredients, our plant-based cookies deliver on both taste and protein to help fuel you through your day. Visit https://www.lennylarry.com/
Since 1871, The Mountain Valley Spring Water has bottled and delivered Natural American Goodness to the nation. We pride ourselves on truth, integrity, and pure American spring water. Rising naturally from a spring in the Ouachitas Mountains, U.S.A., The Mountain Valley Spring Water filters through granite-based aquifers collecting all the pure, healthy, goodness from the land. Our water is sodium-free with a naturally detoxifying pH and rich blend of calcium, magnesium, and potassium. Visit https://www.mountainvalleyspring.com/
The rich and creamy flavors of Promised Land Dairy are made for those who know and love milk. We get our milk from the extraordinary Jersey Cows. These cows produce less milk than larger breeds, but Jersey milk is higher in protein, calcium, and the rich flavor you crave.
 Promised Land is the milk that milkmen choose to drink! Our rich and creamy milk tastes like melted ice cream. Treat yourself to an indulgent glass of our quality milk today! https://www.promisedlanddairy.com/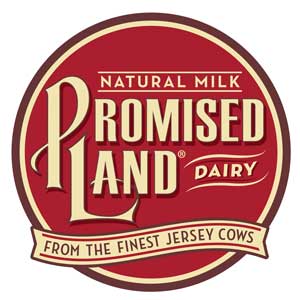 All of our bodies have a natural rhythm. Some days we have tons of energy, our skin glows and we feel fit. Other days, we just feel tired. At Reserveage Nutrition, we believe each of us have the potential to feel our best and self-care is the starting point. With clean, whole ingredients, amino acid building blocks and science, our products are designed to work with and kickstart the natural processes of your body, so you can look and feel your best every day. With this in mind, we lead with Collagen, Keratin and Resveratrol products. https://reserveage.tlcchealth.com/ 
 At RISE we are on a mission to make the best-tasting beverages on the planet, using the highest-quality organic ingredients we can source. The clean taste of our organic ingredients shines through in our refreshingly smooth lineup of nitrogen infused nitro cold brew coffee, oat milk lattes and our dairy-free oat milks. Visit https://risebrewingco.com/
The Honest Kitchen is the world's first human grade pet food company. Our gourmet recipes are 100% human grade and gently dehydrated.  For more information visit https://www.thehonestkitchen.com/