Ancient Nutrition: 
Ingredients you can trust.
Proper nutrition isn't just about eating the right foods. It's about ingredients your body can truly use. That's why we do everything we can to create products that your body can easily digest and absorb – like sourcing the world's highest quality ingredients.
For more information visit  ancientnutrition.com
Frontier CO-OP, Aura Cacia, Simply Organic
What's the secret ingredient for all your fall baking? Pure, organic vanilla extract, responsibly sourced from farmer co-ops in Madagascar –now in a new design inspired by real bakers.
Since 1976, Frontier Co-op has been showing the world that Doing Good, Works. Now more than 40,000 member owners strong, we're dedicated to sourcing the highest quality spices, herbs and botanical products through our Frontier Co-op, Simply Organic® and Aura Cacia® brands — all while creating life-changing opportunities for our growers, employees and their families.
For more information, visit: simplyorganic.com
frontiercoop.com
auracacia.com
Irwin Naturals Premium products since 1994 Irwin Naturals has formulated "best-in-class" supplements that address a wide spectrum of health needs. Learn more at IrwinNaturals.com 
The first carbon neutral food company in the United States, and they're on a mission to radically reduce the carbon footprint of agriculture and the production of real food, for good. For more information visit,
eatneutral.com
San-J is a brewer of premium Tamari Soy Sauce. Since 1804, our Tamari brewing mastery has been passed down through 8 generations. Faithfully following the exacting standards for brewing the finest Tamari. San-J has been a trusted soy sauce brand in the natural market, and we are proud to be the first certified gluten-free soy sauce manufacturer in the U.S.A. It is naturally brewed up to six months with no artificial flavors, colors, or preservatives added. Our Asian cooking sauces and Tamari Splash are made using our own Tamari. Sweet or Savory there is a flavor for all palates.
For more info: san-j.com
THE GOLD STANDARD IN VITAMINS.
For over 70 years Solgar® has been committed to quality, health, and well-being. Our mission is to create the finest nutritional supplements in small batches, made possible through tireless research, using only the finest raw materials. Please go to Solgar.com to learn more and to sign up for our emails and more information.
At Van's Foods, we take the idea of giving you and your family wholesome, nutritious foods seriously. However, we're also in the business of making seriously tasty foods. After all, there has to be a reason that nutritious rhymes with delicious, right? But it doesn't stop there, we also believe that food should be fun. So we pack a little extra awesome into everything we make.
To make sure these values constantly shine through, we look back to our California beachside roots for inspiration. It was there at our original Van's Foods restaurant where we first dished up whole grain and gluten free hot 'n toasty waffles. That same passion for seriously wholesome, seriously tasty foods still lives on today.
For more information, please visit vansfoods.com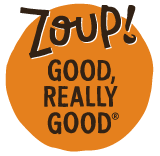 Passionate about elevating the taste experience in the soup and broth aisle, Zoup! Good, Really Good® premium broths, Culinary Concentrate™ broth bases, and heat-and-eat soups feature rich, simmered-all-day flavor that takes home cooked meals to another level. Each are kettle-cooked in small batches and are packaged in recyclable and reusable glass jars.