Velvety smooth A2 Milk® is taste worth crying over. Their high quality a2 Milk® comes from cows that produce only the natural A2 protein and no A1 and may help some avoid discomfort. It's okay to cry over spilled milk when it's irresistibly rich a2 Milk®. Learn more at A2milk.com
Amazingly Easy Nutrition The simple way to add more greens, fruits & veggies to your daily routine. Learn more at amazinggrass.com
Our mission is to restore our health, strength, and vitality by providing history's healthiest whole food nutrients to the modern world.
For more information visit  ancientnutrition.com
Since 2000, ChildLife Essentials® has been committed to offering the first complete line of premium liquid nutritional supplements made especially for infants and children to keep them healthy and strong. ChildLife Essentials® uses only the highest quality, most pure, potent, and natural ingredients in their formulas and has them meticulously tested by third-party labs to ensure they are the best nutritional supplements on the market for children. Learn more at childlifenutrition.com
Forager Project is a family owned and operated organic food company that's been crafting plant-based foods in California since 2013. Their mission is to improve human and planet health by making organic, plant-based creamery staples – from cashew milk yogurt to vegan frozen dessert. To learn more about their brand and the importance of eating organic, visit foragerproject.com
Good Culture believes if you eat good things made from real, simple ingredients, you'll feel good. that's why they created a thicker, creamier, organic cottage cheese made with ingredients you can pronounce.
They never use preservatives, gums, or artificial anything, and 1% of sales goes back to the planet. Good Culture makes cottage cheese, but better ™.
Read more about their story at goodculture.com
JASON® brand believes in living authentically, exploring the unexpected, and celebrating nature's simple power. Wellness is their second nature and has been since 1959. JASON® brand promises safe, gentle ingredients that don't include Parabens, Phthalates, Harsh Sulfates, or Artificial Colors. For more information visit
jason-personalcare.com
You don't just feed your family; you care for them. That's why Naked Truth does things differently—with farm raised, vegetarian diet fed, all-natural chickens with no antibiotics ever. Because when you trust the people and process behind your food, you can trust the quality that you and your family can count on. We invite you to experience believably good chicken for the first time. For more information visit nakedtruthchicken.com
At Orgain, their mission is to help more people live vibrant lives through the power of good, clean nutrition. Their relentless passion to raise the standard through better nutrition is based on our belief that real foods have the power to make a real difference in people's lives. ​That includes hand-selecting high-quality ingredients to maximize nutrition, making everything as delicious as it is clean, and creating options that are accessible and inclusive to more people. ​
For more information visit Orgain.com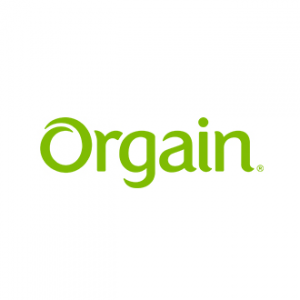 THE GOLD STANDARD IN VITAMINS.
For over 70 years Solgar® has been committed to quality, health, and well-being. Our mission is to create the finest nutritional supplements in small batches, made possible through tireless research, using only the finest raw materials. Please go to Solgar.com to learn more and to sign up for our emails and more information.
Strong Roots are real food people with over 100 years of experience with food. They only work with the very best, and it shows. Their mission is to provide plant-based, environmentally responsible, positive food choices, for everyone, for now. For more information visit strongroots.com