Prepare to transform your everyday meals into seriously delicious creations. With our obsession to craft bold flavor profiles, like our NEW plant-based pepperoni slices and our undeniably rich and creamy Chao Creamery Dairy-free cheeses, we blend vegetables, grains, legumes and fresh herbs & spices to create mouth-watering plant-based food. We bring out flavors that take all your must-indulge-now recipes to the next level. fieldroast.com
Harmless Harvest® was started to make the most amazing coconut water in the most ethical way possible. It's a work in progress, but they are committed to growing their standards and living up to their name. Harmless Harvest® is made with only the good stuff, to learn more visit harmlessharvest.com
Irwin Naturals Premium products since 1994 Irwin Naturals has formulated "best-in-class" supplements that address a wide spectrum of health needs. Learn more at IrwinNaturals.com 
Introducing jack & annie's a line of delicious meat alternatives made from real, whole plants. Our naturally, satisfying foods are made from jackfruit, the meatiest plant on the planet. The jackfruit is sustainably harvested and provides additional income for over 1,200 farming families. Learn more at jackandannies.com
Did you know each serving of Manitoba Harvest Hemp Hearts offer 10g of plant protein and 12g of Omegas 3 & 6? With a rich, nutty taste and amazing versatility, these amazing little seeds can be a great addition to any meal! We love to sprinkle hemp hearts on our smoothies, oatmeal, salads and they are great to bake with too! Try Manitoba Harvest Hemp Hearts today! To learn more visit manitobaharvest.com
Moon Cheese Crunchy Cheese Snacks are a healthy alternative for a crunchy, full-of-flavor, cheese snack. Made with 100% real cheese so these nuggets are packed with protein, calcium, and yummy flavor! Gluten-free and perfect for Keto-friendly diets. Crunch your cheese! To learn more visit mooncheese.com
Nature's Path was founded in 1985. Still family owned, our purpose is to always leave the earth better than we found it. To us that means always being organic, non-GMO, vegetarian and plant forward. To learn more, visit naturespath.com
At Orgain, their mission is to help more people live vibrant lives through the power of good, clean nutrition. Their relentless passion to raise the standard through better nutrition is based on our belief that real foods have the power to make a real difference in people's lives. ​That includes hand-selecting high-quality ingredients to maximize nutrition, making everything as delicious as it is clean, and creating options that are accessible and inclusive to more people. ​
For more information visit Orgain.com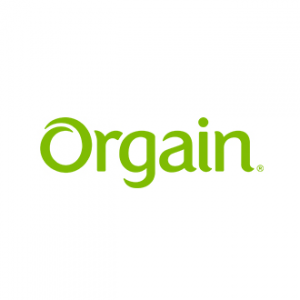 Don't chew plastic gum. Chew Simply Gum! We don't use synthetic plastic in our gum base. Instead, we use a tree sap called chicle. Delicious flavors like peppermint, cinnamon, and grapefruit. We also have mints and other treats! Check out our full line of products at simplygum.com
Snack strong, THINK! strong
High-quality protein, great taste, & wholesome ingredients
#1 selling plant-based cheese. 100% Vegan. Completely free from DAIRY, preservatives, casein, lactose, whey, gluten, eggs, soy & nuts. Comes in a range of products including shredded cheese, sliced cheese, feta & parmesean blocks, cream cheese and more. Look for new Dips products this summer. To learn more visit thinkproducts.com
At Van's Foods, we take the idea of giving you and your family wholesome, nutritious foods seriously. However, we're also in the business of making seriously tasty foods. After all, there has to be a reason that nutritious rhymes with delicious, right? But it doesn't stop there, we also believe that food should be fun. So we pack a little extra awesome into everything we make.
To make sure these values constantly shine through, we look back to our California beachside roots for inspiration. It was there at our original Van's Foods restaurant where we first dished up whole grain and gluten free hot 'n toasty waffles. That same passion for seriously wholesome, seriously tasty foods still lives on today.
For more information, please visit vansfoods.com
Violife #1 selling plant-based cheese. 100% Vegan. Completely free from DAIRY, preservatives, casein, lactose, whey, gluten, eggs, soy & nuts. Comes in a range of products including shredded cheese, sliced cheese, feta & parmesan blocks, cream cheese and more. Look for new Dips products this summer.  violifefoods.com