Your health and safety are our top priority.
The Wholesome Savings envelope and inserts are printed Robotically without human contact.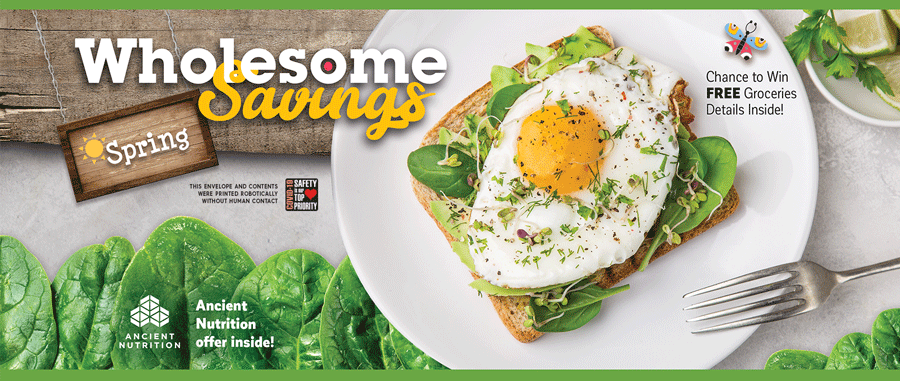 Would you like to continue receiving Wholesome Savings mailers?
Of course, you do! Please submit information below if you would like to remain on the Wholesome Savings mailing list.
Would you like to send the Wholesome Savings mailer to a friend?
You're so thoughtful! Please submit your friend's information below and we will send them the next issue of Wholesome Savings.